Your project on the fast line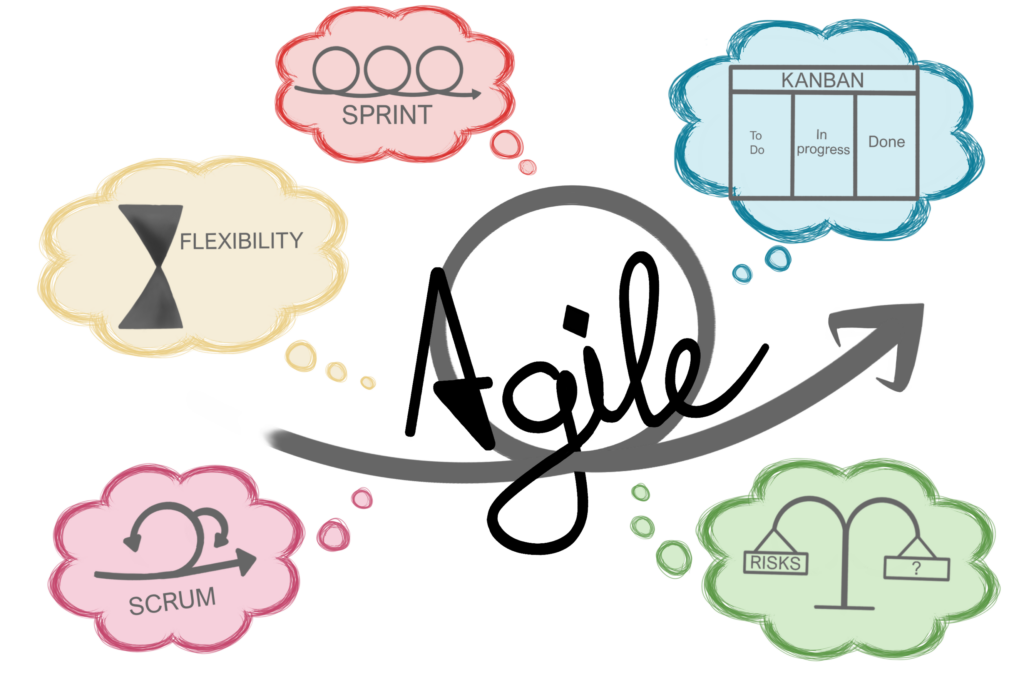 You want to make your projects or your entire organisation agile? – Together with you we will discuss your individual approach to successfully implement your project. We will be at your side from the introduction as well as during the ongoing implementation.
Especially the introduction of agile concepts poses new challenges for the daily business, which have to be mastered. The further development of corporate structures depends on the respective target dimension.
The introduction of agility within a project, a sub-project, in individual work teams or even in the entire organization can be regarded as a target dimension.
Consulting
We advise you individually on the first steps with the Agile Methods, on the optimisation of these, up to the mastering of special challenges. Typical tasks here are:
Introduction of agile concepts
Adaptation of project management
Conflicts with the project environment
Questions on staff management
We also offer 2-4-day workshops on different methods around Agile Project Management to train you and your teams in an ideal way:
Agile Project Management
Hybrid project management (optionally with certification)
Agile process models
Contemporary leadership in projects
Project manager between agile approach and hierarchical corporate structure
Together we develop a custom-made concept for the introduction, optimization and implementation of agile structures in your organisation.
Training
We provide your team members with general, customer-specific and project-specific training adapted to their roles within the team (steering committee, project manager, sub-project manager, work package manager, employee).
General seminars can be found under Dates, for individual seminars please contact us personally via Contact.
Regardless of the position of your employees, we also offer training courses to teach you the basics of agile work and work with you to develop needs-oriented training courses on the following topics:
Leading agile teams
Aspects of agile leadership
Agile methods for projects and organisations
Agile project management
Hybrid project management
Agile methods such as SCRUM, KANBAN and others
Agile leadership
Coaching
The implementation and application of new and agile methods can lead to disturbances and frictions within the teams. Our experienced coaches help you to lead your teams back to the desired effectiveness and motivation.
We accompany your project team, reflect the experiences and encourage the team to come to new insights together and to accept the changes positively. We also support you on your way as a manager in the optimisation and introduction of these new methods.
With our practice-oriented seminars we help you to increase the cooperation of your project teams and help you to gain new experiences in order to better integrate Agile working methods into your daily project routine:
Cooperation in agile teams
Working in a SCRUM team
Working in a KANBAN team
We also coach your executives and project managers individually according to their needs, project status and individual requirement profile. We help you to reflect and clarify all questions regarding the application of agile methods and advise you on the challenges that arise in solving them and on how to deal with and work in agile teams.